Dennis Michael Fett

Resume

Director and Co-founder of the

Peacock Information Center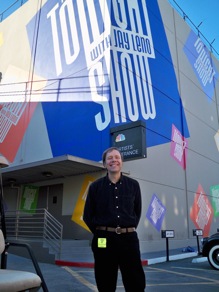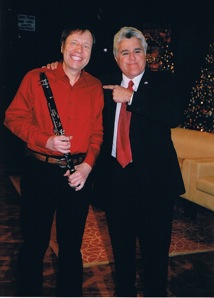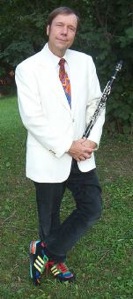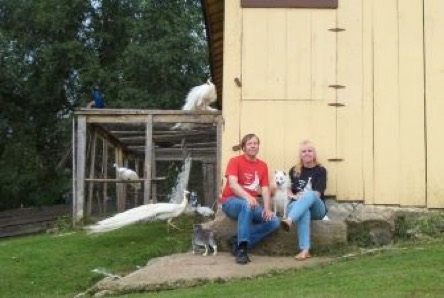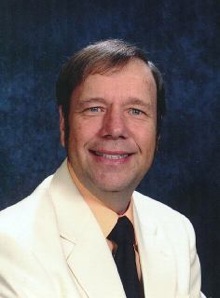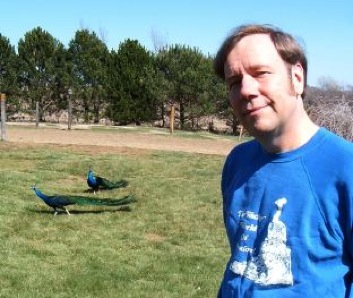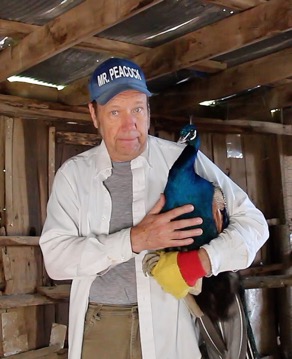 Dennis Michael Fett was born in Passaic, New Jersey and resided after birth in Paterson, New Jersey until he graduated from Eastside High School, Paterson, New Jersey in 1969. Eastside High School was the subject of the movie "Lean On Me".

During High School (and also in college) Fett studied clarinet for six years with Professor Joseph Allard at the Juilliard School of Music, New York City. While in high school and later in college, Fett was a Professional Musician in the New York City and New Jersey Metro area. He played in numerous professional orchestras for off-off Broadway musicals. He has been an adjudicator (judge) for woodwinds/clarinets for the Iowa High School Music Association Small Group Contest for 25+ years.

During his senior year of high school, Fett won a spot to play Semi-professional baseball for the Philadelphia Phillies triple A farm league. He played baseball for the Clifton Phillies during his senior year of High School before making a career choice of being a music educator.

Fett attended Yankton College Conservatory of Music, Yankton, South Dakota. His musical abilities earned him a 3/4 scholarship. He received his Bachelor of Music Degree in 1973. His major area of performance was Clarinet. Fett has 42 graduate hours in education from various universities throughout the USA. While being an instrumental music instructor, Fett has taken several of his instrumental music students "under his wings" by spotlighting their extraordinary musical abilities by using his media and Television contacts to showcase them. Fett arranged for a student to meet Doc Severson in 2003 and for a student to appear on The Tonight Show with Jay Leno in 2005.

After college, Fett taught instrumental music & vocal music in South Dakota, Nebraska and Iowa. In 1980 he married his wife Debra Joan Buck of Minden, Iowa while he was teaching in Iowa. Together they Co-founded the Peacock Information Center in 1980 and in 1986 Fett wrote and self published the book called The Wacky World of Peafowl volume one. This book was an immediate success and sold out its first printing and went into its second and third printing when he co-wrote the second peacock book called The Wacky World of Peafowl Volume 2 in 1990. The Wacky world of peafowl books has sold 15,000 copies combined. Volume 1 is in it's seventh printing since 1986 and Volume 2 is in it's fourth printing since 1990

With the overwhelming success of The Wacky World of Peafowl volume two, Fett and this wife started the Peafowl Report, a bimonthly color newsletter in 1991. The Peafowl report was published for 22 years. Fett left teaching to be on the lecture circuit, speaking at schools, churches, and civic organizations about the "Wacky World of Peafowl".

Fett has a record of writing more on the subject of peafowl than anyone else in the world.

With the success of two self-published peafowl books and a successful peafowl publication, (The Peafowl Report) Fett and his wife were nominated for the Iowa Entrepreneur of the Year Award in 1991 and 1992.

With all this success, Fett and Buck's work and studies have been written up in over 30 newspapers nationally, such as USA TODAY, L.A.TIMES, WASHINGTON POST, and THE NEW YORK TIMES says, "Mr. Fett has an encyclopedic knowledge of peacocks".

With Fett's and Buck's musical talents and abilities, they collaborated and wrote a peacock song called, "The Wacky Peacock". Fett wrote the music and Buck wrote the words. They were invited to be a guest on a national talk show on the Lifetime channel called "Attitudes" starring Linda Dano and Dee Kelly in New York City in May 21, 1990.

The following video clip requires the viewer to have Quicktime movie player installed on your computer.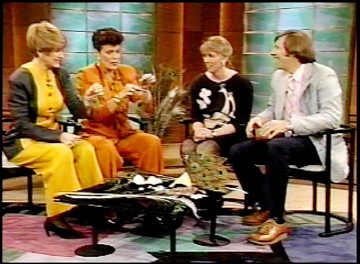 Click this or the photo to View a Quicktime movie of Dennis Fett's Attitudes Talk Show appearance


This video clip is used with permission from Lifetime Television and Lifetime Entertainment Services. We are very grateful to Lifetime for allowing us to share this wonderful vintage clip of us on the Attitudes Talk show with all our web viewers.



Fett's research on peafowl led him to a major discovery on peafowl behavior. During the summer of 1997 he was granted a Fellowship from Creighton University, Omaha, Nebraska to study the mating habits of peafowl. Fett's Hypothesis: Do peahens preselect peacock with larger tails? Results of this study was published in the January/February 2003 issue of the Peafowl Report.

Fett and Buck have won numerous ribbons and awards for their peafowl, ducks, and geese at several county fairs and at the Iowa State Fair.

In 1996 the Peacock Information Center launched the first and only web site dedicated to the subject of peafowl. Their Web Page http://www.peafowl.com is now visited by over 30,000 computers/persons each month.

Peafowl.com was awarded the prestigious USA TODAY HOT SITE AWARD in the February 7, 1997 edition of USA TODAY Online, a free and immensely popular news service on the World Wide Web.

Sam Vincent Meddis, Technology Editor for USA TODAY said, "Earning this designation is quite a distinction. Just as we do with top-rated movies and TV programs, we look daily for Web sites that are likely to be sure hits with readers -- sites that seek to astound and delight, inform or amuse -- by exhibiting excellence in graphics, content or both."

Dennis Fett is an award-winning photographer with photographs of his peafowl purchased by VOGUE MAGAZINE, TIME MAGAZINE, ORGANIC GARDEN, ANIMAL FAIR and many more. His photographs have also received top awards for two consecutive years at the Iowa State Fair photography contest earning him 2nd place.

Although Fett does not have a poultry science degree or formal training in poultry, his 43+ years as a music educator, along with his 30 years of first hand experience in raising peafowl, he has educated 1000's each month on peafowl. As a true educator, Fett chose to publish all his first hand knowledge on peafowl in his two books and his Peafowl Report newsletter.

His vast knowledge of peafowl and experience has him helping people all over the USA with peafowl problems. He was a paid consultant for the city of Rolling Hills Estate, California in 1992. He was commissioned to educate the community and provide a peafowl management plan so those residents could live with the wild peafowl that have been in the community since 1924.

In addition, Fett was also hired to capture a runaway peacock from the King circus in Denison, Iowa when the birds were lost after the performance.

In July of 2000, Dennis Fett, was invited to be a guest on, "You Like Like A Dog" game show on the Animal Planet channel. He was a pet expert (peacock Farmer) and the three celebrity panelists go through three rounds of play to determine who is lying about being the real peacock farmer. The show had a celebrity panel of Doris Roberts, Victoria Jackson, and Kevin Meaney.

Even with all these accomplishments, Fett has not been sitting back and resting on past works, as he & his wife released the Wacky World Of Peafowl music video on DVD in June of 2006. You can view this video below on YouTube below.
Go to Top

This song came about in 1989, Fett woke up in the middle of the night with a musical melody in his head. After transcribing it to music paper he asked his wife, Deb, to write the words to it. This funny and humorous music video tells how the couple started their life with peacocks/peafowl . In addition, Fett and and his wife also self produced and released The Wacky World Of Peafowl DVD in August of 2006. The Wacky World Of Peafowl DVD is a companion to their two best selling peafowl books and Peafowl report newsletter. The DVD runs approximately 83 minutes long and gives an instructional and visual view on raising peacocks/peafowl. It was produced, written, directed and filmed by the couple right on their own peacock farm in rural Minden, Iowa.

In 2007 after teaching music education for 33 years, Fett was encouraged by his wife and a former student to resurrect an old clarinet act he performed in college & at community events some 25+ years ago. Fett earned a spot to be a finalist in Iowa's Got Talent contest to perform a humorous clarinet solo called Immer Kleiner (always smaller). The solo requires Fett to start playing his clarinet all together and then gradually start taking it apart piece by piece, ending up playing only the mouthpiece. You can view this Act below on YouTube.



After his successful performance at the Iowa's Got Talent contest in April of 2007, he decided to write two additional original musical arrangement using two popular public domain songs where he disassembles his clarinet and ends up with just the mouthpiece. He also created a 30 minute clarinet novelty act demonstrating how a clarinet can be played in several unusual ways. Fett played his novelty act at a Juvenile Diabetes benefit concert, nursing homes and community events. If you are interested in booking his act e-mail Fett.


~~~~~~~~~~~~~~~~~~~~~~


New in 2008, Peacock trainer, author and owner of The Peacock Information Center Dennis Fett has just released 3 amazing vintage videos displaying three behaviors he trained his peafowl to do. These three classic video clips were filmed in the early 90's and shows what peafowl can do with a little time and love and lots of treats. These three clips were released for the first time to the public in early 2008 as many people ask if peafowl can be trained.

The first video clip of "Mr. Peacock" (A black Shoulder peacock) who was a pet from the day he was hatched to the day he died. "Mr. Peacock" reached a ripe old age of 20 years and was a constant source of entertainment during his whole life. You can view the 15 pound peacock jump several times on Fett's arm on command on YouTube below.





The second vintage video clip from the 90's has Dennis Fett showing off his peacocks and peahens jumping up several feet into the air on command. The birds really love jumping up for treats all year long. You can view this below on YouTube.


The final classic video clip shows Fett's peacocks and peahens untying his shoes. This unusual behavior happened one day when several peacocks and peahens found some treats around owner Dennis Fett's feet. Soon they were picking at his shoe laces and later started untying his shoes if Fett stayed in one spot long while doing chores. You can view this below on YouTube.



~~~~~~~~~~~~~~~~~~~~~~


In addition to peafowl, Fett is a music educator and plays clarinet. He is also known as the Clarinet Playing Peacock Farmer. He plays a novelty clarinet act at all his peacock programs. This act has gained Fett national attention.

On December 19, 2008, Dennis Fett made an appearance on the Tonight Show starring Jay Leno playing his disappearing clarinet act in the comedy segment called "Does This Impress Ed Asner". This act requires Fett to play his clarinet all together and then gradually disassembles his clarinet taking it apart piece by piece, ending up playing only the mouthpiece. There is good news, you can read a full description of Dennis Fett's wonderful experience on the Tonight Show on our peafowl Blog web page. Click here to see photos and read the story!

In 2014, Fett & Buck created Mr. Peacock and friend the peacock web TV series all about peacock/peafowl.

In 2016, Fett & Buck created Mr. Peacock and friends, hidden treasures. This web TV travel series finds Mr. & Mrs Peacock exploring not well known places around the country side.

In 2017, Fett & Buck created a new web series called a Peacock Minute

In 2019, Fett & Buck created a new web series called a Story Time

In 2022 Fett was a featured speaker giving a seminar to Iowa State University College of Veterinary Medicine, Ames, Iowa students on Peacock/Peafowl 101 (click this to view)

Today. Dennis Fett (AKA Mr. Peacock) is a paid peacock consultant all over the world helping anyone with peacock/peafowl related issues.

View Dennis Fett's Tonight show recreation



~~~~~~~~~~~~~~~~~~~~~~


Below is the list of all the movies, TV shows, magazines, newspapers and radio features done on Dennis Michael Fett and his wife, Debra Joan Buck and their peafowl. Copies of all the below articles, video and audio tapes are available on request.


Movie Appearance

Paid extra for Up In The Air, April 2009
Starring George Clooney, Jason Bateman, Anna Kendrick,
Director/writer Jason Reitman


Paid Peafowl Television Consultant

Ghost Whisperer starring Jennifer Love Hewitt, Camryn Manheim, CBS, June, 2008

30 Rock starring Tina Fey, Tracy Morgan, Jane Krakowski, Jack McBrayer, NBC, February, 2010

Go to Top
Television Appearances

Tonight Show, Starring Jay Leno, 12-19-08 (doing the segment, Does This Impress Ed Asner)
Good Morning America 7-12-94
NBC Today Show 3-23-94
Hard Copy 7-20-90
Attitudes (Lifetime Cable Talk Show Starring Linda Dano & Dee Kelly) 5-21-90
Wildlife/Human Nature (Australian worldwide syndicated Animal show starring Olivia Newton John) 4-7-97
You Lie Like A Dog (An Animal Game Show on The Animal Plannet Starring: Doris Roberts, Victoria Jackson & Kevin Meaney) 1-25-00
CBS's Prime Time Pets
Real News for Kids (syndicated kids show) 9-18-93
Iowa Public TV "Take One"
America Today TV (short stories syndication)
Fox News Channel "Pet News Show" 1-1996, Starring Brian Kilcommuns
FX Channel "The Pet Department" 11-11-96 Starring Steve Walker
The 700 Club 6-5-98
"Amazing Animals Videos" Animal Planet 1-9-03
Videomax (syndicated kids show)
KCAL/TV, TV 9, Los Angeles, CA. 2-19-92
KCOP/TV, TV 13, Los Angeles, CA. 2-19-92
KCTV, Kansas City, MO. 12-29-87
KETV, Omaha, NE.
KMTV, Omaha, NE. News & The Morning Blend Talk Show 4-4-11
WOWT/TV, Omaha, NE.
WHO/TV, Des Moines, IA 7-19-94
KCCI/TV, Des Moines, IA. 8-16-94
KWOC/TV, Davenport, IA.
KTIV/TV, Sioux City, IA. 7-1988
RFD TV satellite network news, 1-1990 Omaha, NE.
KHNL/TV NBC, Honolulu, Hawaii, 1-24-11
KTPM/TV FOX 42, Omaha, Ne. 7-26-12
C-SPAN (on at 16:24 Min)

Mentioned during live chat on "LIVE" with Regis and Kathie Lee talk show

~~~~~~
Go to Top
Radio Appearances

National Public Radio
"All Things Considered" and
"Weekend Edition", Saturday
WNBC, NYC "The Alan Colmes Show"
Mother Earth Radio-American Public Radio
"Pulse of the Planet" (short stories syndication)
KGO Radio, San Francisco, CA.
KBRT Radio, Costa Mesaa, CA.
WKDR Radio, Burlington, VT.
WCCO Radio, Minneapolis, MN
KMOX Radio, St. Louis, MO.
KCMO Radio "The Mike Murphy Show" Kansas City, MO.
KFAB Radio, Omaha, NE.
WOW Radio, Omaha, NE
WHO Radio, Des Moines, IA.
KFMW-FM, Cedar Falls, IA.
WOC Radio, Davenport, IA.
KMA Radio, Shenandoah, IA.
KNOD Radio, Harlan, IA
KUSD Radio, Vermillion, S.D.
WNAX Radio, Yankton, S.D.
KKAR Radio, Omaha, NE.
Iowa Farm Bureau Radio
Animal Talk Radio
Radio Iowa

~~~~~~~~
Go to Top
Magazines:

Animal Fair
Time Magazine
Vogue Magazine
First, For Women
National Wildlife Magazine
Writer's Digest
Discover Magazine
Mother Earth Magazine
Dun & Bradstreet Reports
Guideposts
Organic Gardening
Country America
Midwest Living
New Business Opportunities
Buzzworm
Weekly Reader
San Diego Home/Garden Magazine
Happiness/TV Guide
Your Health
Pet Business
NBC TV Newsletter/Forcast
Gefluge-Borse-West Germany Publication
Ein Herz Fur Tier/West Germany Publication
Midway Airline Publication
Country
The Iowa Farm Show
Successful Farming
Partners
The High Plains Journal
Bird Talk
Home Magazine
The Gazette Game Bird Magazine
The Poultry Press
National Poultry News
APWS
Wings and Hooves
Pet Health News
DVM Magazine
Pet Industry
Poultry Digest
GRIT
Cappers
Pig Tale Times
National Examiner

~~~~~~

Newspapers:
USA Today, Arlington, VA.
New York Times, NY
Wasington Post, Washington, D.C.
Los Angeles Times, Los Angeles, CA. 8-24-2000 2-10-1992
The Philadephia Inquirer, Philadelphia, PA.
Associated Press
Press-Telegram, Long Beach, CA.
The Daily Breeze, Torrance, CA.
Palos Verdes Peninsula News, Palos Verdes, CA.
Star-Tribune, Pasadena, CA.
Berkeley Voice, Berkeley, CA.
Rocherster Democrat/Chronicle, Rochester, N.Y.
Phoenix Republic, Phoenix, AZ. Boston Globe, Boston MA.
Newark Star Ledger, Newark, N.J.
Newport News Daily Press, Newport, VA.
Arkansas Democrat, Little Rock ARK.
St Paul Pioneer Press, St. Paul, MN.
The Miami Herald, Miami, Fla.
The Beacon Journal, Medina, Ohio
The Omaha World Herald, Omaha, NE.
The Des Moines Register, Des Moines, IA.
The Milwaukee Journal Green Sheet Milwaukee, WI.
Iowa Farm Bureau
Albuquerque Journal, Albuquerque, N.M.
The Nonpareil, Council Bluffs, IA.
Harlan Tribune, Harlan, IA.
The Daily News Transcript, Needham, MA
Bergan County Record, Hackensack, NJ
San Jose Mercury News, San Diego, Ca
Fox News.com
AM New York 8-2-11

~~~~~~
Go to Top
Internet News:

TheStreet.com 7-28-09

Musicians and Song Writers

Songs written:
I've Found Time for Love
The Wacky Peacock
Music written by Dennis Michael Fett
Lyrics written by wife, Debra Joan Buck.
We made our national television debut singing the peacock song on "Attitudes" Lifetime Cable Talk Show.

~~~~~~

Simi finalist for Nebraska's Got Talent Playing his Disappearing Clarinet Act, August 2010.

~~~~~~

Nominated for Iowa Entrepreneur of the Year 1991 and 1992

~~~~~~

Featured speaker on 10-7-22 giving a peafowl/peacock seminar to Iowa State University College of Veterinary Medicine, Ames, Iowa students on Peacock/Peafowl 101 (click this to view)