Save the peacocks
You can make a donation now by clicking on this line
Or click here to learn more






"Millicent & Miles Peacock"

Millennium Twins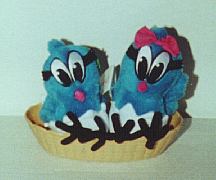 Stuffed peacock baby twins (similar to beanie babies) born January 4, 2000. They come with a certificate of authenticity. Limited edition (unopened and sealed in original box) (for ages 3 and up) They are approximately 5 inches tall and sit in a plastic nest. Formerly sold as a JC Penney Privilege promotion. No longer manufactured. We have approximately 300 of these and will take any reasonable offer to purchase them all. Shipping and handling will also be paid by the purchaser.

Please email me if you're interested.






Tonight Show

If you missed Dennis Fett, the Clarinet Playing Peacock Farmer from Minden, Iowa, Co-Owner of the Peacock Information Center's appearance on the Tonight Show starring Jay Leno on Friday 12-19-08, playing his disappearing clarinet act, In the segment called "Does This Impress Ed Asner". There is good news, you can read a full description of Dennis Fett's wonderful experience on the Tonight Show on our peafowl Blog web page. Click here to see photos and read the story!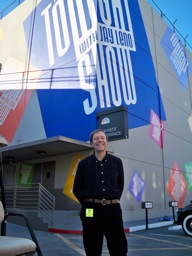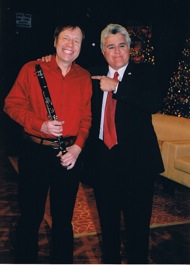 Dennis Fett standing in front of the Artists' Entrance to the studio of the Tonight Show

2nd Photo is of Dennis Fett & Jay Leno courtesy of The NBC Tonight Show





View Dennis Fett's Tonight show recreation



See Dennis Fett & Debra Buck on Attitudes talk show Starring Linda Dano.
Click here to view